Interchange
Inclusion and Diversity Articles

Be a Contributor - Guidelines for submission of articles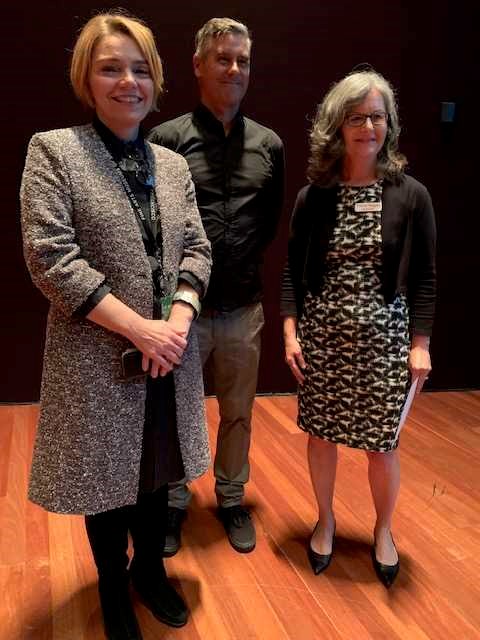 Honoring Docents (Fall 2019)
We are continually amazed at what docents and guides do and how well they do it - volunteering their time, talents and energy to the public. The National Docent Symposium showcases their efforts in the presentations by docents at the symposium (48 presentations from docents and guides at the Washington, D.C. symposium). Each institution has ways of acknowledging and honoring their docents and guides. I share with you a new way we, at the Fine Arts Museums of San Francisco chose to honor the memory of a docent; the Annual Voices of Contemporary Artists Lecture. Read the article.
Mina Shea, President, National Docent Symposium Council
Submit an article to This email address is being protected from spambots. You need JavaScript enabled to view it.
Join the National Docents Forum Facebook group, an interactive forum for docents and guides.
Shelia Pressley, Director of Education, Fine Arts Museums of SF; Sandow Birk, Artist and Speaker; Tricia Hagey, Docent Council Chair